Telecom Communications has the products and technical ability to provide communication services on an on-site, wide-area, regional, national, and global scale. "Wide area coverage" or "fleet radio" in radio terms describes two-way radio service for people managing mobile assets across a city, county, or a multiple county radius.
We offer DIGITAL COMMUNICATIONS for portable and mobile two way radios. We also offer paging and wireless broadband internet services.
Telecom Communications can offer the latest in quality equipment. Today's two-way radios offer the latest in technology to better manage your valuable field teams including GPS, text messaging, email, as well as voice.
Operational benefits include:
Wide area coverage
One Voice repeaters give you miles of coverage, and the linked systems can provide multi-county coverage.
Asset ownership
Owning your radio equipment may provide tax benefits.
Low, flat rate fees
You can budget with certainty on your communication needs.
Unlimited air-time
Talk as long as you need with no per-minute charges.
Rugged, durable mobile and portable radios
Benefit from less down time from high quality and sturdy professional radios.
Privacy
You hear only your own conversations and no one hears yours.
Clarity
Voice quality is excellent with professional systems and radios.
Packages
Combine air-time and radios into simple monthly rates including lease options.
The maps below describe the coverage for the New York Area
New York Regional MOTOTRBO Coverage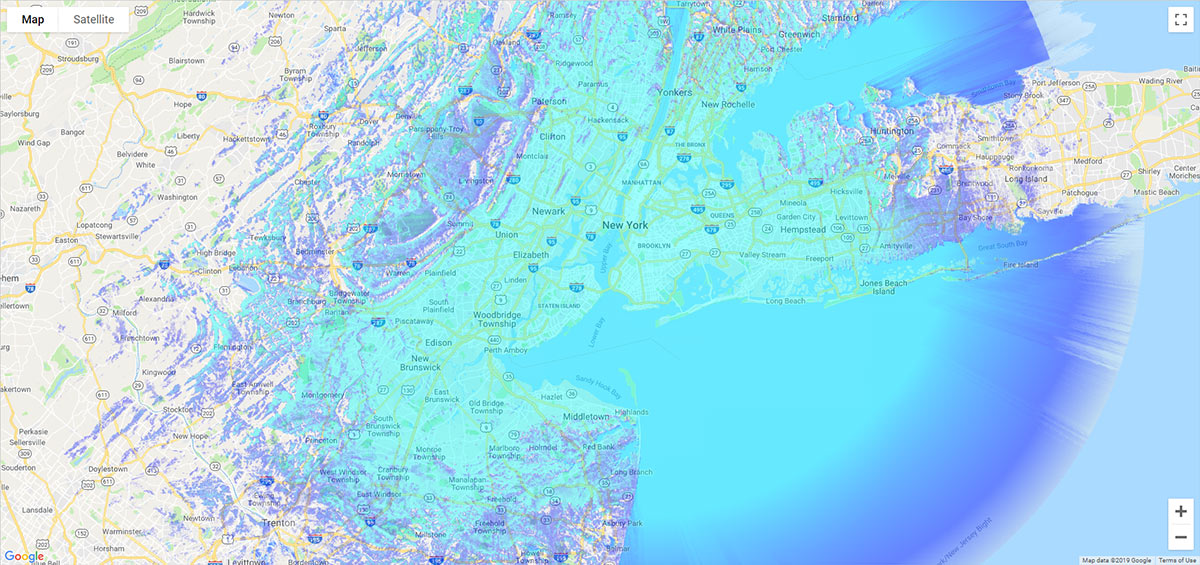 Click to view full map
Long Island MOTOTRBO Coverage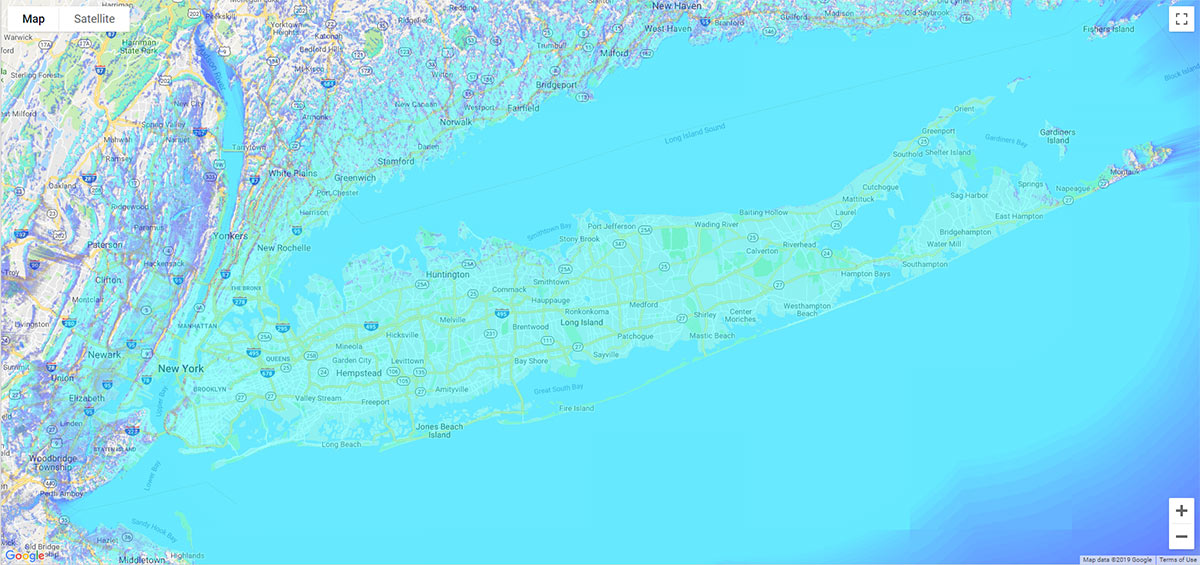 Click for Larger PDF
New Jersey/Upstate MOTOTRBO Coverage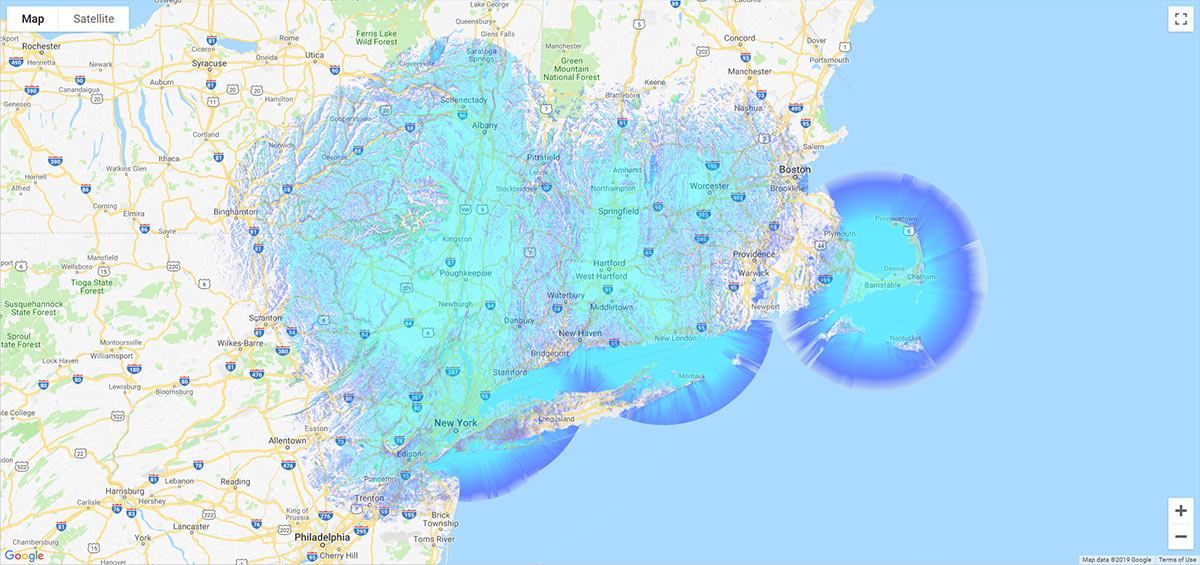 Click to view full map
South Jersey MOTOTRBO Coverage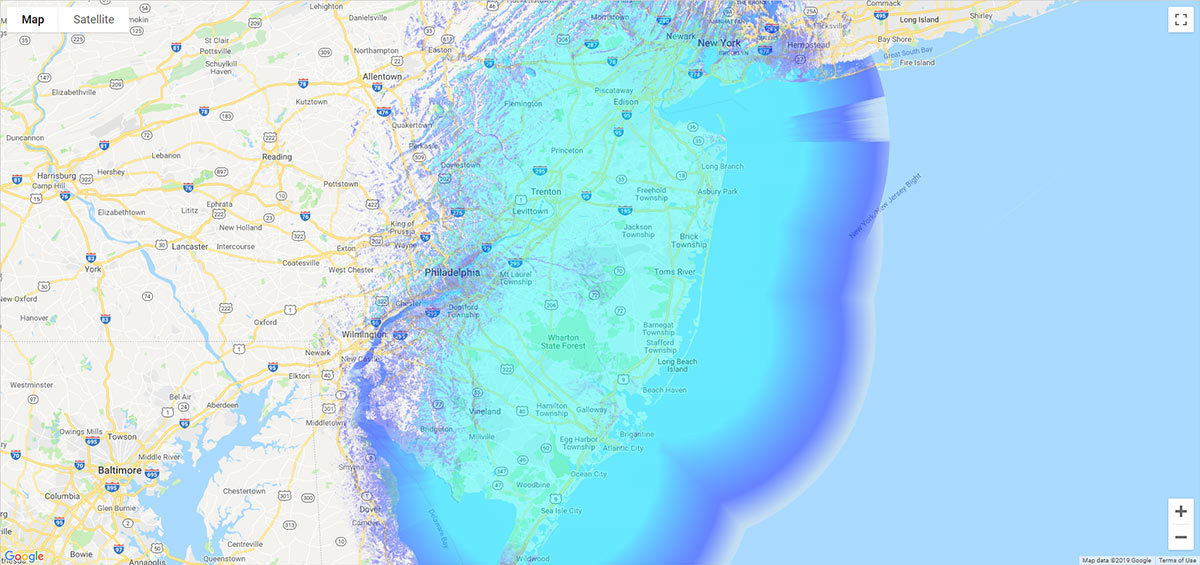 Click to view full map