Elevate Guest Experiences With Seamless Communications
Nothing speaks to improving efficiency and guest service like next-generation communication solutions adapted to your needs. Big chain or small boutique, business traveler or tourist, consumers have abundant options on where to spend their dollars. Differentiating your property through exceptional service is one of the best ways to attract and retain them.
Guests want to be delighted and feel comfortable in a safe and welcoming environment. They expect their requests to be quickly addressed. Hotels and resorts have numerous needs too. They must keep accurate track of rooms, supplies and facilities. They must also ensure security with instant, discreet communications and provide safety throughout the property.
Turn your guests into lifelong advocates by delighting them the moment they reach your door. Seamless communications help deliver the guest service that keep them coming back.
Solutions
Guest Relations
Respond to your guests' requests quickly, track supplies, confirm room availability and manage staff, all while maintaining a professional appearance.
Facilities And Maintenance
Voice and data solutions help you manage maintenance personnel. Tasks can be fast-tracked to the right staff member and completed quickly.
Safety And Security
Security teams depend on excellent communication under all circumstances. From a celebration that gets too rowdy, to a serious threat – such as an aggressive intruder or a suspect package – instant, clear communication is essential for the safe resolution of the incident. Accidents and injuries, affecting guests or staff, also need prompt, effective response. On-site medical assistance teams have to know exactly where to find someone who needs help. Security teams need to coordinate their responses to threats across large areas and into the more remote sections of large buildings. Duty managers must be able to give first responders clear and precise information about any incident, directing them quickly to the right location.
Housekeeping
With real-time information, your housekeeping staff will operate more efficiently, making sure rooms are ready for guests upon check-in. In turn, wait times are eliminated and managers have visibility into all operations.
Food And Beverage
With instant two-way communication, you create a team environment that improves efficiency, enhances service and encourages repeat visits. Motorola's sleek two-way radios, elegant accessories and industry-leading applications help you coordinate staff seamlessly, communicate discreetly and collaborate more productively.
Components
Two-Way Radios
Motorola Analog Radios
Motorola Solutions' analog two-way radios deliver the essential capabilities your team needs and the value you demand. They also provide things you might not expect, such as dedicated, licensed communication and a wider coverage area.
So whether your people are on the job site or out in the field they can communicate more effectively and work more efficiently. All without breaking your budget.
Motorola Analog Portable Radios
Motorola Digital Radios

Digital Makes Two-Way Radio Communications Better
Better Call Quality
Audio – Digital applies error correction to eliminate noise and static and preserves voice quality over a greater range so users can hear what is being said crisp and clear. Use of the AMBE+2™ vocoder further improves speech transmission quality in noisy environments while achieving spectrum efficiency.
Coverage – Digital enables users to make more calls to more places. A digital signal stays strong and clear until it reaches its maximum range. There is no deterioration in the signal, providing greater usable range in areas where two-way communication was not possible in the past.
Better Call Management
Control - A common desire amongst analog radio users is to control who receives a message and avoid broadcasting messages to a wide group of listeners. Digital makes this possible with unique IDs assigned to each radio. A user can selectively call specific individuals or groups by selecting the radio ID(s) to direct a message only to those who need the information.
Digital Radio Benefits
Range – Intelligible speech over a longer distance.
Quality – Crisp and clear, even in fringe coverage areas.
Capacity – Twice the capacity of analog radio in the same channel.
Talk-Time – Up to 40% longer battery life than analog radio.
Features – Increased opportunity for innovation.
Motorola Digital Portable Radios
Motorola Digital Mobile Radios
MOTOTRBOTM
From reception to maintenance, in the emergency room or at an off-site location, Motorola is helping healthcare providers work more safely and efficiently in the most demanding environments and challenging situations. Healthcare providers around the world are transforming their workplace with the renowned MOTOTRBO digital platform and expertly integrated systems, applications, accessories and services. MOTOTRBO connects different people, departments and equipment to keep operations running smoothly, prevent crises from happening, and manage them swiftly and effectively when they do.

DMR (MOTOTRBO) Radios
The MOTOTRBO two-way radio portfolio offers you a wide choice of devices, from simple voice-only models to feature-rich voice and data radios. All work together seamlessly to deliver advanced features to enhance your safety, productivity and efficiency.
Learn more about DMR (MOTOTRBO) Radios
MOTOTRBO Systems
No matter how large or small your enterprise, MOTOTRBO offers a wide range of systems specifically designed for your business – for the days ahead and the years beyond. You get the best of two-way radio with digital technology and enjoy integrated voice and data communication, increased capacity, enhanced features and exceptional voice quality, across the city and around the globe.
Learn more about MOTOTRBO Systems
MOTOTRBO Applications
Benefit from solutions designed to fit your needs and strategies to be more productive, more efficient and more effective. Find the application to meet your specific needs and take your communications to the next level.
Learn more about MOTOTRBO Applications
MOTOTRBO Accessories
MOTOTRBO radios are already best in class, but to help you work at your best, you need enhancements targeted to your specific workplace. Motorola developed a line of accessories with unique features designed to optimize the performance of your radio in your work environment, unleashing the full power of the industry's most advanced digital radio platform. From discreet Bluetooth earpieces to efficient battery solutions, Motorola's complete portfolio of accessories optimizes the performance of your MOTOTRBO radio. They are designed to help you perform your best, wherever you work, and unleash the power of the industry's most advanced digital radio platform.
WAVE PTX Work Group Communications

Communicate In An Instant
When it comes to speed, nothing is faster than push-to-talk. Motorola Team Communications provide the instant group communications needed for high-performing teams. Use radios for clear voice in any condition, or the WAVE broadband PTT application for instant anywhere connectivity. Because when your staff needs to help keep a guest happy, every moment matters. With Team Communications your teams can simply push, talk and confidently get the help they need.
WAVE PTX App
WAVE PTX App is a Push-to-Talk (PTT) service that connects phones, computers and radios together — all while making the most of your existing resources, systems and investments. Because it lives in the cloud, WAVE PTX App is inherently cost-effective.
Connect Staff And Improve Productivity For Exceptional Service
There's never been a better time to bring Unified Communications to your hotel and resort properties. Have one of our representatives contact you for a complimentary analysis of your communications needs.
Ally
Ally is a web-based, Software-as-a-Service (Saas) platform designed to provide private security organizations with effective, mobile, easy-to-use security guard software for incident management and dispatch. With little-to-no previous experience or training required and flexible, subscription-based pricing, Ally gives personnel the comprehensive security reporting software they need to respond to calls and manage data efficiently.
Avigilon
Avigilon, a Motorola Solutions company, designs, develops, and manufactures solutions in video analytics, network video management software and hardware, surveillance cameras, and access control.
Avigilon's solutions have been installed at thousands of customer sites, including school campuses, transportation systems, healthcare centers, public venues, critical infrastructure, prisons, factories, casinos, airports, financial institutions, government facilities, and retailers.
Avigilon is proud to be a North American manufacturer of trusted security solutions, with Canadian and American expertise and globally sourced materials. Our state-of-the-art facilities in Richmond, British Columbia, and Plano, Texas, ensure quality control and efficiency throughout the manufacturing process. By manufacturing in North America, we are better able to control every aspect of the process, while continually enhancing the customer's experience.
HotSOS
Helping You Resolve Issues Before They Impact Your Guests
Today's guests are more sophisticated, more discerning, and have more choices than ever for their lodging needs. It's no longer enough to provide a clean room and a complimentary newspaper. Smart hoteliers must also provide an experience.
Give Guests the Experience They Want
HotSOS is the ideal tool to help you deliver that experience. A clean room, hot water, and an on-time wake up call are essentials. But that's where the experience begins. Guests want to feel at home. They want to be recognized. They want you to anticipate their needs and react swiftly to their requests.
HotSOS Turns Information into Communication
With HotSOS's intelligent guest matching, profiling, and stay history features, information about your guests is always at your fingertips. Your team will anticipate guest needs and be more proactive because HotSOS's unique automation always gets them the right information, right when they need it.
Recognize Guests Everywhere, Every Time
Since it's enterprise-enabled, HotSOS allows you to improve the guest experience everywhere in your organization. Imagine knowing that a VIP is arriving and what kind of room he prefers, and also knowing what type of experience he has had with other hotels throughout your group. Talk about recognition!
Of course, HotSOS delivers the essentials by automating and tracking preventive maintenance, service orders, and guest requests. All of this, in an affordable, easy to use, Internet-based application. Don't just give your guests a room. Give them what they want. Give them an experience!
Contact us for more info on HotSOS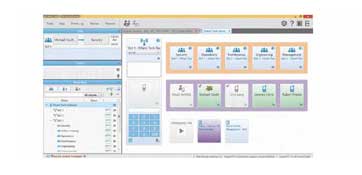 SmartPTT Basic
Integrated Solution For MOTOTRBO
SmartPTT Basic is a software application for integrated control of MOTOTRBO systems. SmartPTT Basic is used for small or middle-sized radio systems with a limited range of features: Few radio subscribers (about 50 subscribers), Telephone interconnect is of marginal significance, and Simplex frequency is available or a specific site territory doesn't allow a communication channel for direct connection of a repeater to a radio server.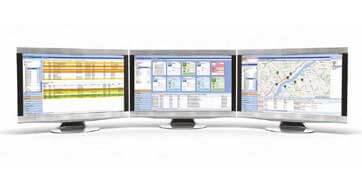 TRBOnet Enterprise
Award-Winning IP Dispatch System
TRBOnet Enterprise is a feature-rich and robust control room solution designed to work with MOTOTRBO two-way radio systems of any size and complexity. The software was first launched in 2008, and has become one of the leading dispatch systems in the world.
This state-of-the-art IP-based dispatch system offers a wide choice of additional modules, which means that it can be tailored to individual requirements. The intuitive GUI greatly reduces learning time and allows operators to concentrate on tasks that matter. The IP nature of this product makes it extremely flexible and scalable, so your system can grow up with your requirements.
Click here for TRBONET ENTERPRISE
Useful Resources and Downloads
Application Briefs/Fact Sheets
Brochures and Spec Sheets
MOTOTRBO
MOTOTRBO Accessories
WAVE Work Group Communications
eBook
Case Studies
Videos
White Papers
MOTOTRBO
Team Communications
WAVE Work Group Communications