Security that evolves. Safety that endures.
The Avigilon security suite provides secure, scalable, and flexible video security & access control to organizations of all sizes around the world. From cloud-native Avigilon Alta to on-premise Avigilon Unity, this security suite is powered by advanced analytics and designed to provide an effortless user experience, so your security is tailored perfectly to your needs.
Intuitive design
Access your security from anywhere. Built with simplicity in mind, the Avigilon security suite creates an effortless user experience that's intuitive and innovative, because while challenges are complex, your security shouldn't be.
AI-powered
Make watching live video obsolete. Stay aware with AI-powered analytics that learn what matters to your security and bring your attention to anomalies and threats so you can detect, verify and act.
Trusted
Trust that your video cameras can comply with the U.S. National Defense Authorization Act and know the Avigilon security suite is compliant with global government regulations and built on a cybersecure platform.
Experience an end-to-end physical security ecosystem. See how Avigilon brings together flexible, modular layers of security that allow you to react faster, with greater awareness of what is happening at any given moment.
Introducing Avigilon Unity and Avigilon Alta
Motorola Solutions has introduced the new Avigilon security suite, which includes the cloud-native Avigilon Alta and on-premise Avigilon Unity video security and access control solutions. This evolution brings together technologies from Avigilon, Openpath and Ava Security under a modernized Avigilon brand, creating one of the most extensive physical security platforms on the market to give our customers the flexibility they need to adapt to security challenges as they emerge.
Avigilon Alta is an entirely cloud-native security suite that brings together Ava Security's video portfolio and Openpath's access control solutions. Requiring no infrastructure beyond cameras, controllers and access control readers, this flexible AI solution utilizes cloud infrastructure managed by Motorola Solutions to empower you to control your security from anywhere.
Avigilon Unity is MSI's AI-powered, on-premise security suite that has all the hallmarks of the original Avigilon portfolio, including Avigilon Control Center, Avigilon Cloud Services and Access Control Manager. It is designed for enterprises that want to manage their own systems under one centralized and scalable solution.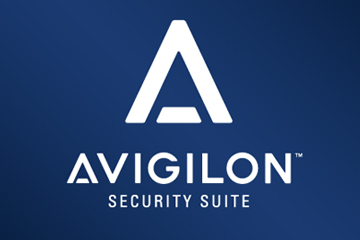 New Avigilon Security Suite
The Avigilon security suite provides secure, scalable, and flexible video security & access control to organizations of all sizes around the world.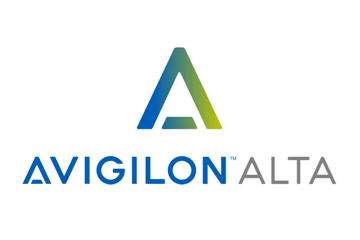 Avigilon Alta Cloud Security Suite
Formerly Ava, Openpath. Avigilon Alta is our cloud-native security suite that empowers you to control your security from anywhere.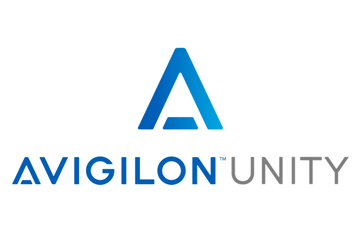 Avigilon Unity On-Premise Security Suite
Formerly Avigilon Control Center, Avigilon Cloud Services, Avigilon Access Control Manager. Avigilon Unity is MSI's on-premise security suite that centralizes video security, access control & flexible cloud management into one platform.
HD Surveillance Changes Everything
Avigilon, a Motorola Solutions company, designs, develops, and manufactures solutions in video analytics, network video management software and hardware, surveillance cameras, and access control.
Avigilon's solutions have been installed at thousands of customer sites, including school campuses, transportation systems, healthcare centers, public venues, critical infrastructure, prisons, factories, casinos, airports, financial institutions, government facilities, and retailers.
Avigilon is proud to be a North American manufacturer of trusted security solutions, with Canadian and American expertise and globally sourced materials. Our state-of-the-art facilities in Richmond, British Columbia, and Plano, Texas, ensure quality control and efficiency throughout the manufacturing process. By manufacturing in North America, we are better able to control every aspect of the process, while continually enhancing the customer's experience.
See What You've Been Missing
When combined with Avigilon Control Center (ACC)™ software, our broad range of megapixel cameras deliver high-quality imaging with maximum coverage.
Maximum Clarity. Minimum Bandwidth.
Avigilon's High Definition Stream Management (HDSM)™ technology preserves video image integrity while intelligently managing bandwidth.
Smart, Intuitive, and Easy to Use
Find scene changes, missing objects and events with Avigilon's ACC™ software. It gives you full control over video playback, so you can quickly retrieve evidence.
Your Pick of Surveillance Cameras
Avigilon offers a broad range of megapixel cameras — from 1 MP to 7K (30 MP) — that deliver clear image quality.
Avigilon's Solutions Get Along with Everyone
ACC software works with your existing access control, intercom, external alarms, and POS systems. And Avigilon's cameras work with other VMS platforms.
Avigilon Systems Grow with You
You can add Avigilon security cameras with almost no increase in bandwidth, servers, or hardware. They scale with you, so you can invest in what matters most to your business.
High Image Detail. Even Higher Value.
Avigilon easy-to-use security solutions include no annual software licensing fees and 24/7 technical support. Plus, a single Avigilon surveillance camera can replace multiple VGAs.
Avigilon Video Surveillance, Analytics and more at CCW 2018
Steve Batt takes us through a live demo of high-resolution video surveillance and shows us how comprehensive video analytics can be used to ensure users see the detail they need and how advanced analytics such as 'appearance search' can search video footage for suspects and more...
Changing The Way You Interact With Your Security System
Avigilon believes powerful software doesn't have to be complicated. That's why Avigilon allows you to manage and search video with a simplified screen layout, intuitive controls, and easy-to-use interface, so you can focus on what is most important.
Products
Cameras
Access Control
HD Network Video Recorders
Software
Video Analytics
Industries
Commercial
Critical Infrastructure
Education
Healthcare
Hospitality
Law Enforcement
Transportation and Logistics