Is Your Communication Keeping Up With Your Mobile Team?
Connect Instantly And Affordably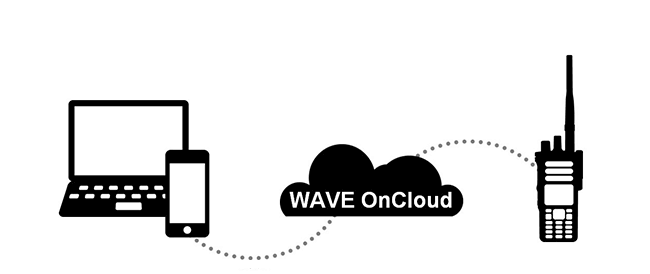 In a mobile world, teams require instant communication that goes beyond the job site, lobby or office. At the same time, more and more employees are using smartphones and other mobile devices for important everyday work.
Designed for enterprise workgroup communications, WAVE OnCloud affordably connects users whether on mobile phone, computer or radio.
WAVE OnCloud is a Push-to-Talk (PTT) service that connects phones, computers and radios together — all while making the most of your existing resources, systems and investments. Because it lives in the cloud, WAVE OnCloud is inherently cost effective.
The service is easy to use and there are no servers to buy, install or maintain. Simply pay a monthly subscription fee, download the app and start communicating instantly with PTT, text and mapping. As a subscription-based service, you can start up or wind down easily and without capital expenses. Provisioning is fast and easy, making it straightforward to add or remove users as your business needs change. It's that simple.
WAVE OnCloud is a great choice for organizations of all sizes. See how connecting people and devices with PTT communications makes sense for your business and bottom line.
WAVE OnCloud Securely Connects Mobile Employees
Keep your mobile employees connected wherever they call work with WAVE OnCloud push-to-talk service. See how WAVE OnCloud from Motorola Solutions makes sense for your business.
Key Features
Group Calls
Private Calls
Group Text
Private Text
History
Presence Indication
Location And Mapping
Secure Communications
Mobile And Web Clients
Download the WAVE OnCloud Brochure
Improve Your Bottom Line
Make your team more productive and your customers more satisfied while controlling costs.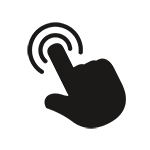 Work Faster
Push-to-Talk allows your team to communicate instantly, improving productivity and elevating service. WAVE OnCloud is ideal for any team that needs fast, reliable communication on multiple devices, whether you're connecting groups, individuals, or both. With WAVE OnCloud there's no dialing, swiping, or typing. Just push a button, then talk. It's simple.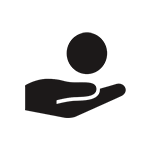 Reduce Costs
Pay a simple user subscription fee every month, and that's it. Choose from a broadband-only service plan or a broadband-to-MOTOTRBO service plan. You keep costs low and predictable. And you can easily add or remove users as your needs change over time.
Start Talking In Minutes
Simply download the app onto your mobile phone to start communicating with your team.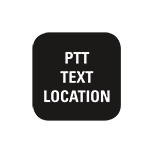 Streamline Your Communications
Get PTT, text and location all from one app. While smart devices can support multiple applications, you shouldn't have to switch between apps to communicate.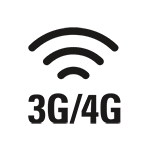 Your Device. Your Carrier.
Works on most mobile phones over public and private networks. WAVE OnCloud is compatible with Android™ and iOS phones and any service provider with Internet access. Don't get locked into a single carrier. Choose the phone and wireless provider best fit for each user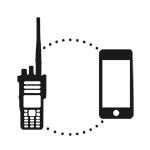 Seamless Experience
Move easily between your radio and mobile phone.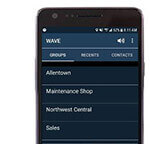 Group And Private PTT Calls
Monitor multiple talkgroups and talk on any as needed or privately call a member of your team. Crisp and clear audio ensures your communications are heard.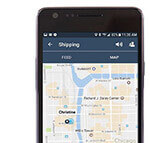 Real Time Mapping
See the location of your talkgroup members with integrated mapping. Call or message members directly from the map for fast and private communications.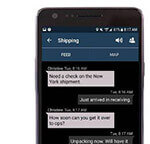 Text Messaging
Share important details with a group or an individual. Integrated text messaging offers a silent alternative to collaboration.
Getting Started
With no servers to buy, install or maintain, getting started with WAVE OnCloud is fast and easy. A single box on your MOTOTRBO radio system can connect all your radio talkgroups to the cloud service.
Download the WAVE OnCloud Data Sheet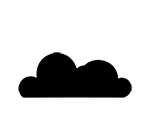 100% Cloud Based
WAVE OnCloud is a multi-tenant service that resides on highly secure data centers. You enjoy the lower cost of a shared system and the security of a private service. There are no servers to buy, install, or maintain.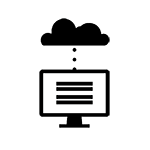 Easy to Set Up
Spend less time configuring and more time communicating. With WAVE OnCloud, you can be up and running in minutes. Simply install a smartphone app and an optional gateway that connects to MOTOTRBO, and that's it. You can add new users in seconds from an administration screen that's accessible right from a web browser. Just drag and drop users into groups, and you're done.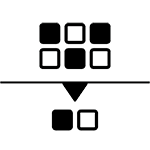 Reduce Complexity
Eliminate the costs and complexity of multiple donor radio setups. A single WAVE OnCloud gateway connected to your MOTOTRBO system can connect all your talkgroups to the WAVE OnCloud service. Add and remove talkgroups through an easy-to-use configuration page.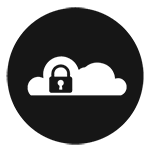 Keep Information Safe
Encryption ensures your private communication stays that way. WAVE uses AES-256 encryption trusted by enterprises and governments around the world.
To learn more about WAVE OnCloud and get started with a free trial, please contact us.